We Help…
Community Churches GROW!
ChurchGrowth.Net is dedicated to helping churches (like yours) grow by applying community development techniques and leadership training.
Why work with us?
We want to see every small church and community ministry succeed. We believe that every church has the potential to make a difference in their community, and we're here to help you do just that.
Help Your Church Grow with ChurchGrowth.Net
So, how can we help your community church grow?
This can be done in a number of ways, but there are three main areas that you should focus on to grow your church:
Attracting new members

Keeping current members active

Training new leaders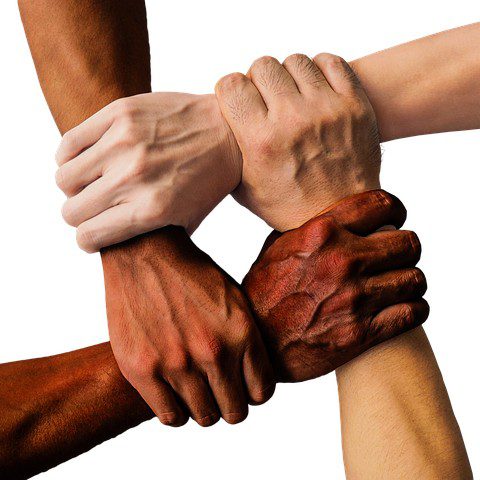 Growing your Church by attracting new members
The first and most important task of your church's membership ministry is to bring in new members. Your goal should be to attract as many people as possible into a personal relationship with Christ, then help them connect with a home group or serve in some other capacity.
How you bring in new members is going to depend on the size of your church, the number of people you have working in this area, and the resources you have available to grow your congregation.
For example, if you have only one person working with new members, that person may do everything from answering questions about joining to handing out membership cards at worship
Make sure your church is welcoming and inclusive. Make people feel welcome, and show them that they belong. Second, offer interesting and engaging programs and activities. People want to be involved in something that matters, so give them opportunities to get involved. Third, create a strong online presence. Make sure your church is well-represented online, and one of the most effective is through social media.
Growing your Church by keeping current members active
Church attendance has been on the decline for years, but there are ways to combat this trend. One way is to focus on growing and retaining your current members. Here are four ways to keep your members active and engaged in your church.
1. Keep your church activities and events interesting and engaging.
2. Provide opportunities for spiritual growth and discipleship.
3. Make it easy for members to get involved and serve in the church.
4. Connect with members on a personal level.
Other things to consider…
First, make sure that your members feel valued. Ignoring active members is quickest way to kill the growth of your church. Thank them for their contributions, and let them know that their involvement is important. Second, give them opportunities to get involved. Offer a variety of activities and events that they can participate in. Third, keep communications open. Make sure that you are regularly communicating with your members, and be available for them when they reach out to you.
Growing your Church by training new leaders
One of the most important aspects of any church is the continuous development and training of new leaders. If a church isn't growing, it's dying. It's that simple. And while many churches focus on recruitment, they often fail to provide the necessary training and development for new leaders.
There are a few things that your church can do to develop new leaders. First, you need to create an environment where people feel comfortable stepping up and taking on new roles. Second, you need to provide proper training and development for new leaders. Finally, you need to create opportunities for new leaders
There are many methods for training new leaders. One of the most effective is to create a leadership development program. This program should include a curriculum that covers the essential skills and knowledge needed to lead a church. It should also include a mentorship program that pairs new leaders with experienced mentors.
Other Ways We Can Teach You How To Grow…
Growing your church through evangelism
Growing your church through discipleship
Growing your church through service
Latest from the Church Growth Blog
---
Church attendance has been on the decline for years, and many pastors are looking for ways to reverse this trend. Indeed, all houses of worship struggle with declining attendance at one time or another. This is usually due to a combination of things like logistical obstacles that make it difficult to attend church, waning interest … Read more

---

Church growth is difficult. It's one of the most obvious and yet most misunderstood statements about church health that you'll ever hear. Why? Because church growth is hard work, for the leadership and everyone in the community.  Nobody really wants to hear that because we want to believe that our passion for our mission will … Read more

---

Church attendance has been on the decline for years, and many people are looking for ways to revive it. While there are many potential solutions, one often overlooked factor is the importance of prayer in church growth. Prayer is a powerful tool that can be used to connect with God and ask for guidance. Church … Read more

---
Growth Is Essential To Survival
Church growth ministry is a vital part of any ecclesiastical organization. It is the responsibility of the ministry to evangelize the community, connect with lost souls, and teach others about the doctrine of the church. If you are looking for ways to help your church grow, we encourage you to contact us today. Our experts would be more than happy to discuss church growth ministry with you and offer advice on the best ways to reach your target audience.
Let's start growing YOUR church now!
Get in touch today and let us show you how we can help!