Starting a new church is a big decision, but some key things to remember as you get started. This handy checklist can help make the process a little easier. So what do you need to do before launching your new church? Keep reading for more information!
12-Point Checklist For Starting A New Church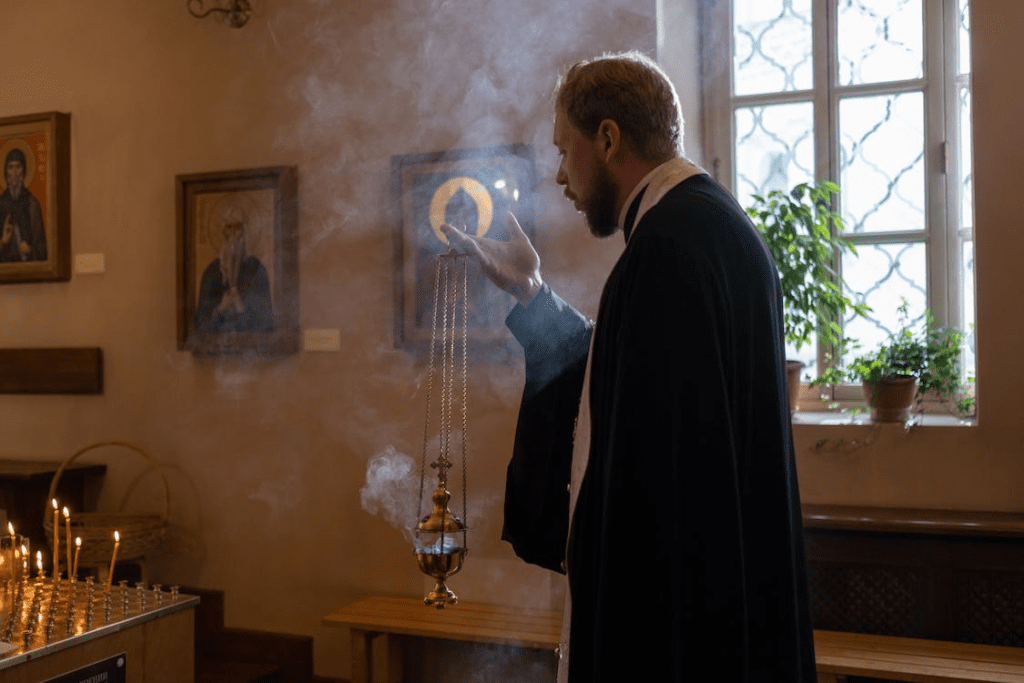 Starting a new church is one of the most inspiring and draining life events. Planting a church is as exciting as it gets because of the great potential for personal gain and furthering God's Kingdom. However, there are difficulties in starting new churches. To ensure no one is left in the dark, we've compiled a 12-item checklist to help you start planting a church.
1. Create Your Brand And Name
Establishing a consistent identity for your church is crucial in planting a new congregation. Though it may seem daunting, focus on the vision God has given you. What would that mean if it were the name of your church? So, let's imagine that, shall we? In addition, you can recruit professionals or a reliable and skilled volunteer to assist you in gathering the necessary information.
2. Establish And Invite Your Board Members
This is a necessary first step in establishing your church in the eyes of the law. You can start assembling your board, but remember that the standards for who can serve on your board and how many board members are needed vary by state.
3. Develop Your Purpose And Vision Statement
After settling on a name and forming a board, you may devote additional time to developing a mission and vision statement. A well-defined vision and mission statement can help your church make better decisions. Additionally, it informs the populace about your goals and interests within the Kingdom.
4. Gather Your Congregation
To start a church alone is something no pastor should have to do and is something we strongly advise against. Your church planting team will be right behind you when launching your church.
5. Start Your Team's Prayers And Skill Development
It's not enough to form a board and a staff to launch a church; you must also put money into them. Start by praying with them and investing in them as individuals, and then invite them to pray with you for the church.
Depending on the composition of your team, training can take several forms. Some effective training methods include leadership courses, reading a book as a group, and consulting an expert.
Team prayer is also very important. No amount of leadership education or experience can replace the power of God working through you, your team, and your community to bring about lasting transformation in people's lives.
6. Write Up And Submit Your Articles Of Incorporation
There are two stages to this procedure. It would help if you started by forming a corporation in your state. Second, you must submit your application for federal incorporation. Federal filing requirements must be met, and it is important to understand how each state handles church incorporation.
After formally establishing your business entity, you will be issued a Federal Employer Identification Number (FEIN). For a business, this document serves as its counterpart to a social security number.
7. Develop A Launch Budget
A solid launch budget is one of the most crucial processes to have in place from the get-go.
Yet, resources are needed for both starting up and growing a group. What matters is how these funds are managed. Construct a means of recording and keeping tabs on the church's funds. Plan out the procedures and guidelines you'll want to place for yourself and your staff.
8. Create A Set Of Rules And Regulations
Your church's bylaws are the second most significant document, behind the Bible, that you have. Your church's bylaws will serve as a road map for you and your leadership to follow when you make choices and as a shield against the ever-evolving legal climate in the United States. Bylaws should be carefully crafted and reflect your church's uniqueness.
9. Create An Online Presence
Picture carrying your church around in your pocket at all times. It's incredible how the internet has allowed us to meet new people and spread God's changing love and power.
We urge you not to take this lightly; a strong internet presence is crucial to your church plant's early success and growth. Having a web presence allows for the establishment of online giving, making it simpler than ever for people to contribute financially to God's Kingdom.
10. Create A Church Bank Account
Your church can apply for a bank account after officially being recognized by the state and federal governments. In the future, your online contributions will be automatically sent to the church's bank account.
When opening a bank account for your church, remember that each financial institution has its requirements. If you do not have a full 501(c)(3) yet, you will need to apply for a business account and convert it to a nonprofit account later.
11. Obtain A 501(C) (3)
After your organization has been formally incorporated, you should quickly move into the 501(c)(3) application procedure. As a result of obtaining this tax-exempt status, your gifts are fully tax-deductible, and you gain access to many other advantages. There is a window of time to finish this process, so get going as soon as possible to ensure that your donations get the tax benefits they are entitled to and that your church can start reaping the rewards.
12. Determine And Secure Your Location
After laying much of the necessary legal groundwork, it's time to pick a location that works for your goals and the local population. Creative locations for religious services include cafes, movie theaters, and classrooms. Don't put off the gathering because there isn't a convenient place to meet. Your church can begin its ministry online before ever holding a physical service.
Conclusion
Starting a new church can be a daunting but rewarding task. By taking the time to incorporate your business, establish bylaws, create an online presence, and secure a physical location, you'll set your church up for success. Utilize this starting a new church checklist to ensure that you've covered all your bases as you get started.
Frequently Asked Questions
How Do You Get People Interested In A Brand New Church?
1. Confidently extend invitations to others, knowing that having a friend or family member bring a stranger to church is an effective way of making people feel welcome.
2. Organize a "Friends and Family" Day.
3. Access Online Service Streams.
4. Create a robust online profile.
5. Encourage others to serve.
What Number Of People Are Required To Start A Church?
By the Internal Revenue Service, at least three people who aren't related by marriage or blood are necessary.
What Encourages Spiritual Development In The Church?
The most frequently mentioned responses to the June Evangelical Leaders Survey were biblical teaching, community outreach, and a clear vision or mission. According to NAE President Leith Anderson, some people feel that churches require an energizing worship group or a dynamic pastor to grow.
Related Articles: